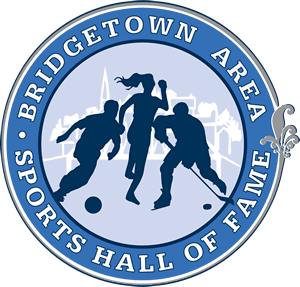 Bridgetown has long enjoyed a rich and diverse sports heritage, recognized throughout Nova Scotia and beyond. This heritage includes the efforts of individuals and teams at all levels of sport, both at home and internationally.
In any given year there are teams from Bridgetown that win provincial championships and athletes who receive individual honors and recognition. Athletes that have lived and or trained here are competing at many levels, regionally, provincially, nationally, at Canada Games, Canadian Varsity, NCAA.
In a long overdue effort to recognize and honor those accomplishments, a Board of Directors was established in the spring of 2010 and our first Induction Ceremony was held in November of 2010.
HOW?
Each year, the general public will be invited to submit nominations of people who you feel deserve to be considered for induction.
There are four categories under which an application will be considered:
ATHLETE   TEAM   COACH/VOLUNTEER   BUILDER
Athlete and Team candidates will be chosen based on extraordinary distinction in one or more sports. Builder, Coach and Volunteer candidates shall be chosen based on a major contribution to the development or advancement of one or more sports.
The individuals or teams nominated can be active, retired or deceased.
We will consider athletes or teams that had a significant tie to Bridgetown, as a resident within our Bridgetown school catchment area, as someone who trained here while competing, or someone who was an integral part of a Bridgetown Team.
If you have any questions, please feel free to direct them to any of the Committee Members as listed here.
NOMINATION GUIDELINES.